1 tag
3 tags
one more for steve.
RIP, jobs. as saddening as it is to have lost one of the most creative geniuses of our time, it is also heartening to see how many people he has inspired not only in his life, but also at his death. all the beautiful works and tributes that are circulating are just, amazing. he truly was a visionary, a legacy that continues to live on. i'm honoured to have lived in his time.
it's been a while since someone last patted my head like that. though it was supposedly done in a somewhat reprimanding manner, i couldnt help but feel a slight tingle inside. perhaps i've been too emotionally deprived… but no matter. it was nice, amidst the endless studying and the tension of examinations approaching. strange how we see the best in people when we are at our...
4 tags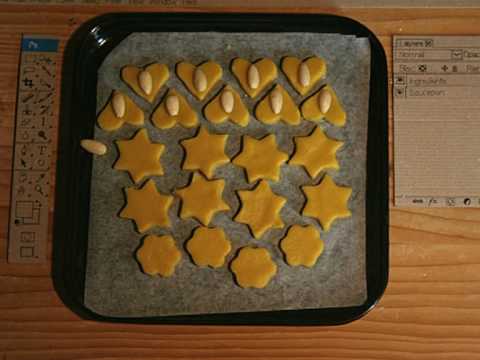 2 tags
3 tags
the stars speak to me
and i wish the world could hear this song, of break-ups and heartaches and never looking back. sometimes it just takes bit of courage - that's what this song is for.
they hadn't seen me cry in a while, not since my first break-up. that's probably why they were so scared. it really wasn't a big deal, but i didn't know how else to tell them. sometimes, i'm just afraid
"the chirality of life: life, my friend, is left handed."
– robert krulwich, 'desperately seeking symmetry' (podcast)
3 tags
i'm sick of being treated like i'm less important...
sick of people looking me over, pretending that they dont know me, that they dont care. whatever happened to open communication and honest relationships and trust? having friends bounce off me like i'm an over-charged particle all the time really sucks. the protocol never changes - hate myself for being a screwed up fuck, suck it up, get over it, act like i dont care. most people think i have a...
3 tags
4 tags
Anonymous asked: Harping on negative stuffs wouldn't do you good,
Look at the moon if you're feeling low , think of positive things that you have exprienced , let your mind drift while thinking.
It feels great.
You're almost there , there's always a little of positivity in everyone that includes you.
*Cheers*p(*^-^*)q
1 tag
i'm becoming forgetful, the need to write everything down now is overwhelming makes me wanna tear my hair out
Anonymous asked: Hey,what's wrong?
you seem kinda down.
Enjoy the little things of life along the way,it will make you feel good :)
*Cheers*p(*^-^*)q
1 tag
tunes for a change, listen&download →
cause everyone needs to know how amazing this stuff is, for charity no less
3 tags
2 tags
feel like i'm gonna expound any minute now so sick of people picking a fight being insensitive numbskulls sick of unprofessional tutors throwing unreasonable tantrums making unreasonable requests sick of unfortunate coincidences that arise to the need to prioritise and commit and compromise and make unhappy choices sick of life being a non-stop hellhole and completely unhappy unsatisfying...
3 tags
i'll be waiting on brooklyn bridge. it's a pity that we didn't get a chance to visit brooklyn. oh, the wonderful things i've heard about that place. then again, it leaves more excuse for a much anticipated next-time. i think about new york so much, sometimes i forget i'm no longer there and no longer excused from real-world commitments. been needing to catch up on...
3 tags
"you don't have to suck dick to succeed you don't have to suck dick..."
– kate nash, model behaviour
3 tags
Timms: I don't always understand poetry!
Hector: You don't always understand it? Timms, I never understand it. But learn it now, know it now and you will understand it... whenever.
4 tags
also, at central park, i saw the most dogs i'd ever seen in one day. so cute, yet so creepy.
3 tags
i miss the grassy knolls of central park, where we walked in circles and got lost and laid in the grass and doodled in our sketchbooks mindlessly. it isn't the envy of the american life, it is the craving of freedom in a place that is not our own. it seemed so perfect, romanticised by the picture-perfect setting of which we wax lyrical. the childishness of escapism, perhaps, but it served...
ex-boyfriends are like the nightmares i have when...
my friday morning was spent with my second sister's boyfriend, and lunch with my first's. not to sound like a sour grape, but oh god, everyone is so excruciatingly blissful and happy, i don't know to laugh or to cry. thank God for fathers who dote on their single, unloved daughters.
3 tags
3 tags
12 days for a lifetime
home sweet home, away from the 'lures of foreign land', as ms ong so aptly coined. in actuality, it just felt like an unnaturally deep slumber from which it seemed like we could never wake up.  that, indescribably nightmarish feeling. but i can't completely discredit the merits of this overseas venture. in three words, i loved it. new york city - it isn't ideal, but...
2 tags
shagged out of my wits but it was very possibly the best 4 days of my life. (i've had best day(s), best 2 days, best 3 days, probably a best 5 days too, but never 4)  adventure camps are really good at staggering people out of their old comfort zones, and into new ones. trusting strangers never seemed so easy before well, new york in a while - still not feeling the jitters yet i do hope it...
"Now I wish I could do every film silent. Talking is distracting."
– Ryan Gosling, on his movie Drive
2 tags
3 tags
are the most curious things
walking home before sunset, i saw a small boy and his big dog. it was kinda cute at first, seeing a boy no older than twelve walking a dog nearly twice his size. then the neighbour's dog started to bark, and unable to resist, the massive husky pulled the poor boy along his mission to bark right back at it. once it started barking, so did all the dogs along the street. and eventually, the...
2 tags
pretty sunsets leaving us in anticipation of the...
at some point in time, life's going to go against you with everything it's got. when that happens, you'll be just about ready to give it all up. you'll reach the edge, look beyond, tell yourself: it'll be worth it, take a leap of faith. don't regret. 
1 tag
the sweetest joys of having a friend who really knows what it means to be a friend, who feels happy knowing i'm happy, for whom i can feel happy knowing she's happy. a friend like that is hard to come by, but she makes it worth the wait
WHY IS EVERYONE SO EASILY DEFEATED
"To me, sugar consumption is a gorgeous allegory about intractable reality and..."
– David Shields, the thing about Life is that one day you'll be Dead
1 tag
2 tags
hadn't felt happiness like this in a long, long while
3 tags
skinny spasms
past all the superficial envy and jealousy, i feel kinda sad for skinny girls. they're stuck in their own psychological labyrinth, with no way out other than to get past themselves. must be tiring, having to starve their asses off just so they can be 'themselves' - or at least, as what they would have everyone believe. it's a disease and their only cure is social suicide.
"I believe in being fully present. That means you should be with the person..."
– Morrie, tuesdays with Morrie
it was nice pretending you loved me while it lasted -
1 tag
hipster:
Someone who tries way too hard to make an impression on others and is far too self conscious to ever live a happy and meaningful life. They think they are unique, but really they are simply a slave to their own subculture's trends. Overall, you shouldn't dislike hipsters, you should feel bad for them. Look at that hipster, with his scarf and his skinny jeans. Poor guy, he must be...
my first pair of glasses it feels weird, like i'm looking at the world through some one else's eyes. i'm spending more time taking in sights with my newly-acquired super vision, but i think i'm starting to creep strangers out